San Diego sparkles after dark. Here's where you'll find those in the know.

Posh San Diego nightclubs
Parq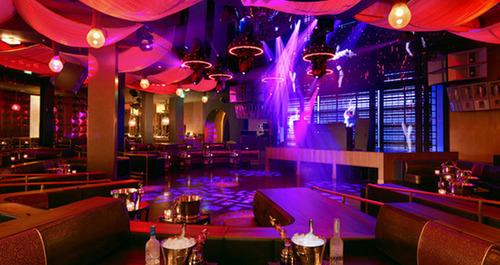 Parq is the newest and grandest nightclub in all of California. Parq's standout features are:
10,000 square foot main room
The largest HD LED wall on this side of the world (30 feet by 12.5 feet)
Aerial dancers
The industry's best hosts
19 bottle service tables
At Parq, the sound system, lighting, and design were developed by high-end teams with reputations for delivering the best in the business. This club is a must-see destination and VIP experience for locals and visitors alike.
Fluxx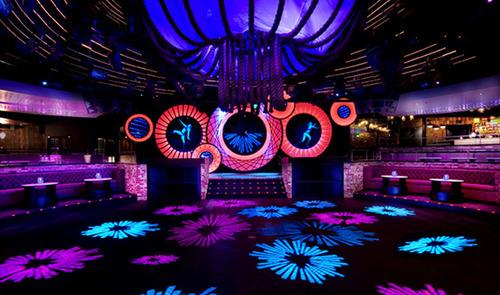 Fluxx is a premiere San Diego nightclub. Standout features include:
5,000 square foot dance floor
Club theme changes every few months
3 themed bar areas
Superb dance performers
Outstanding bottle service
Very best VIP treatment
Dance-lovers take note. Fluxx schedules top-notch DJs weekly. The DJ booth overlooks the custom performance stage.
RoofTop600 at the Andaz

RoofTop600 is San Diego's largest rooftop lounge and nightclub. Standout features are:
Luxury VIP service
Poolside bottle service
Unparalleled panoramic views of San Diego
Unique DJs
Special event packages
Mix and mingle with the best of San Diego.
San Diego ultra-lounges
Sidebar
The exotic and erotic rolled into one, Sidebar is an ultra-lounge that elevates lounging to a new level. Favorite features:
Dancers perform on and along cages
DJ spins from inside a cage
Exceptional bottle service
Exceptional VIP treatment
Leave the hassles of larger nightclubs behind, and head to Sidebar to relax in leather booths and on velvet couches.
Altitude Sky Lounge
On the 22nd floor of the Marriott Gaslamp hotel, Altitude is a Sky Lounge like no other. Favorite features:
Superb city and water views
Superb cocktails
Superb service
Bottle service is available for special events. A favorite venue for bachelorette parties, Altitude has great dance music and no defined dance floor. Late into the night everyone is dancing and making friends. Altitude is a nightclub without the attitude.
Bassmnt
Bassmnt is an underground bar and lounge with a large area for DJ performances. We like it best for:
Underground vibe
College crowd favorite
Known for its dance music, Bassmnt features multiple areas with plenty of room for cocktails, dancing, and people watching. Head to Bassmnt for a fun night out.
San Diego bars with dance music
Whiskey Girl
A military favorite, Whiskey Girl has a long-standing reputation for offering up great fun. What we love best:
Great music and drinks in a casual atmosphere
Fun spot to watch your favorite sports teams play
Get there a little early, and stay a little late.
BarleyMash
The BarleyMash restaurant and bar is a very popular dance spot, featuring plenty of floor space and music. BarleyMash is known for its wide selection of beers on tap in addition to a standard full bar. Best features:
High-energy
Big dance floor
30 beers on tap
Coyote Ugly
Very popular in many other cities, Coyote Ugly is now in San Diego and provides an instant, just-add-cocktail good time. Features we love:
You won't get bored here. Be careful or you may end up on the bar yourself.
Where did you enjoy your last drink?
Let us know in the comments.
~
Author: Rob Marlborough
Downtown Rob is a San Diego ambassador who takes great pleasure in experiencing the very best that San Diego has to offer. In addition to being our go-to guy for insider info on the local social scene, Rob is also a technology and marketing professional. He is the creator of the MingleStream.com tweetwall service, and the Events Director for the Social Media Club of San Diego. Follow Rob on Twitter.