At home in San Diego, you're the ultimate tour guide. You know where to go for the best coffee, and which restaurant serves the freshest "Farm to Table" cuisine. But on vacation, it can be tricky to know where to go without falling for the usual tourist traps. At ELM, our experts have trekked the globe to select the best luxury cities and countries to visit in2015.

Oman
Oman's capital, Muscat, is only a short flight from fancy and opulent Dubai, yet it feels like a page from Arabian Nights. In this graceful, ancient city the air is smoky with the distinct scent of frankincense. Men wear white robes and women jeweled gowns. Very few high-rises disturb the dreamlike white-painted villas, medieval fortresses, elegant palaces, and gold-domed mosques. From its poetic desert to some of the most beautiful coastline on earth, Muscat is taking the mantel in luxury travel experiences.

Resorts of choice on Oman include the luxurious Chedi with its new spa and meditative suites. A notable luxury event in 2014 was the unveiling of the Alila Jabal Akhdar resort in the Al Hajar mountain range. It is the perfect base for exploring the region's magnificent landscape of rugged, untouched beauty while experiencing the height of sumptuous comfort. Oman is also home to two new Anantara properties, a Radisson Blu, and a Kempinski on the way. The coming year promises more options than ever for those who wish to experience Oman's breathtaking natural beauty.
Puerto Plata, D.R.
Far from the resort-jammed beaches of Punta Cana, luxury developments on the Dominican Republic's less-frequented northern shore fly largely under the radar. New Puerto Plata offerings in 2015 promise to lure well-heeled sun-seekers. First up is The Gansevoort, offering three-bedroom apartments with private pools, and four-bedroom penthouses with rooftop hot tubs. Later in 2015, the Aman Villas will become the second Caribbean outpost from Singapore-based Aman resorts and the first golf-integrated Aman Resort. It's the first phase of a development that aims to introduce some 400 residential villas, along with sports and equestrian facilities. Each is a welcomed change from the island's cookie-cutter all-inclusives and a promising sign of what's to come in the luxury circuit.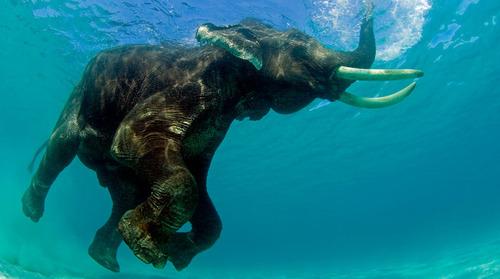 Andaman, Islands
Long fabled among travelers for its legendary beaches, world-class diving and far-flung location in the middle of nowhere, the Andaman Islands are still the ideal place to get away from it all. Lovely, opaque emerald waters are surrounded by primeval jungle and mangrove forest, and snow-white beaches melt under breathtaking sunsets on this archipelago that until recently was closed to visitors.
The population is a friendly masala of South and Southeast Asian settlers, as well as Negrito ethnic groups whose arrival here still has anthropologists baffled. Andaman is home to boutique hotel Jalakara, a gorgeous eight-suite rainforest hideaway perched on a beautiful hillside that backs into virgin rainforest in the heart of the Havelock Island. Don't look for their website. They haven't got one. This luxury destination doesn't want to attract that much attention. Bonus: You can now fly directly from Bangkok, bypassing the three-day journey by boat!
Tulum, Mexico
If your dream Mexican beach vacation is less about mega-resorts and more about munching on tacos under a palapa by the sea, taking luxury yoga classes at dawn, and visiting Mayan ruins, then a visit to Tulum will most certainly fit the bill. In years gone by, Tulum was a favorite destination of hippie backpackers. Then it quietly emerged as a spot favored by celebrities looking for a rustic, wind and solar-powered beach bungalow in which to escape for a while. Tulum is green and eco-chic, going back to luxury basics, preserving nature, and wrapping guests in a feel-good atmosphere.
Fez, Morocco
About 240 miles northeast of Marrakesh, Morocco lies the lavish and sophisticated mosques, medina, monuments and mountains of Fez. Seemingly blind alleys open on squares decorated by exquisite fountains and filled with rhythmic music, aromatic food stands, craft workshops and an endless parade of people. One of the most notable places of luxury is the Hotel Sahrai, where history meets lavish lifestyle. Or stay at the tiny Karawan Riad, whose seven renovated suites offer a modern alternative to more traditional riad hotels. Our final favorite is Palais Faraj, a 19th-century palace transformed by architect Jean-Baptiste Barian.So far, overdevelopment isn't an issue. Whether this will last—especially in light of the 2015 debut of an upgraded airport, set to accommodate 2.5 million passengers (five times the current volume)—is anyone's guess.
Honorable mention
These destinations quite top the list, but we can't resist including them.
St. Lucia: This ravishing island of emerald mountains and golden beaches is still little-visited except for cruise-ships. Offering premier diving and snorkeling, hikeable rainforests and a drive-in volcano, St. Lucia has all the right stuff for the adventurer who likes to stay off the beaten path. Nature-lovers swim alongside dolphins, watch sea turtles laying eggs on Grand Anse beach, or observe iguanas. Thrill-seekers climb the Piton Mountains, kitesurf Sandy Beach, or dive coral-crusted undersea walls.
Milan, Italy: Milan is a city of lavish wealth and almost frightening elegance. But in 2015, Italy's second-largest city will welcome all kinds of travelers. Expo 2015 – the latest of World Fairs held since the mid-1800s – will take place between May and October with a focus on food. The 1.1 million square meter fairgrounds will be laid out like a classical Roman city. Explore the future food district, watch cooking demos, wander a plaza full of street musicians or indulge in nighttime wine-tastings.
Toronto, Canada: This multicultural Canadian city promises extra vibrancy in 2015. An estimated 250,000 visitors will arrive for the Pan American Games. Public works projects have advanced, including the Union Pearson Express train, which will whizz passengers from Toronto's airport to downtown in 25 minutes. The year will see further enhancements to Toronto's already drool-worthy restaurant scene. The influences of nearby New York and Montreal keep the social scene cutting-edge, with live music thriving in grassroots bars.
Macau, China: Macau has grown into a mélange of new world glamour and old world grit. Its Chinese- Portuguese heritage has birthed a fusion cuisine unrivaled elsewhere in the world. Main influences include European, African, Indian and Chinese. Where else can you make an incense offering at an ancient Chinese Buddhist temple, take the world's highest bungee jump and enjoy a Michelin-star meal and a street food midnight snack? With a new light rail system in the works, plus a slew of new casinos under construction, 2015 promises to be an exciting year for Macau.
What's your destination?
We invite our clients to share their travel interests with us and let us plan a trip they'll never forget.
~By Jessica Krantz